District Fact Sheet
Estancia Metropolitan District Fact Sheet
District Map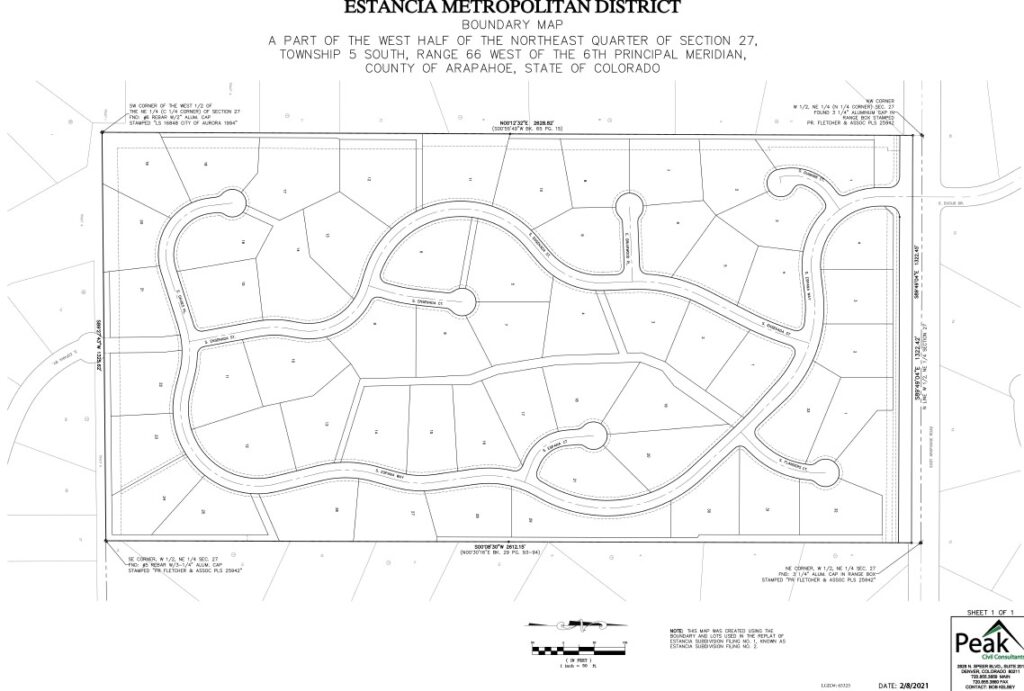 Transparency Notice
Disclosure Notice Pursuant to §32-1-809, C.R.S.
Click below to view more information.
Trash & Recycling Services
Waste Management provides trash and recycling services for the community. Please Contact Waste Management directly with any trash/recycling questions or needs at (303) 797-1600. Trash collection occurs every Monday; recycling collection occurs every other Monday on the "green" weeks on the Recycling Calendar.